ExL Thermocouples insulated with Mi-Dry outperform MgO Sensors....
ExL thermocouples remain stable and functioning accurately in your application longer because they are insulated with AccuTru's proprietary ceramic insulation, MI-Dry. MI-Dry is a new ceramic insulation used in place of conventional Magnesium Oxide insulation.
ExL Sensors can last 5 times longer than MgO in High Temperatures
Mi-Dry results in output signals which are extremely steady with no drift
Sensors insulated with Mi-Dry are virtually non-hygroscopic
AccuTru's ExL sensors are not suseptible to Virtual Junction Errors.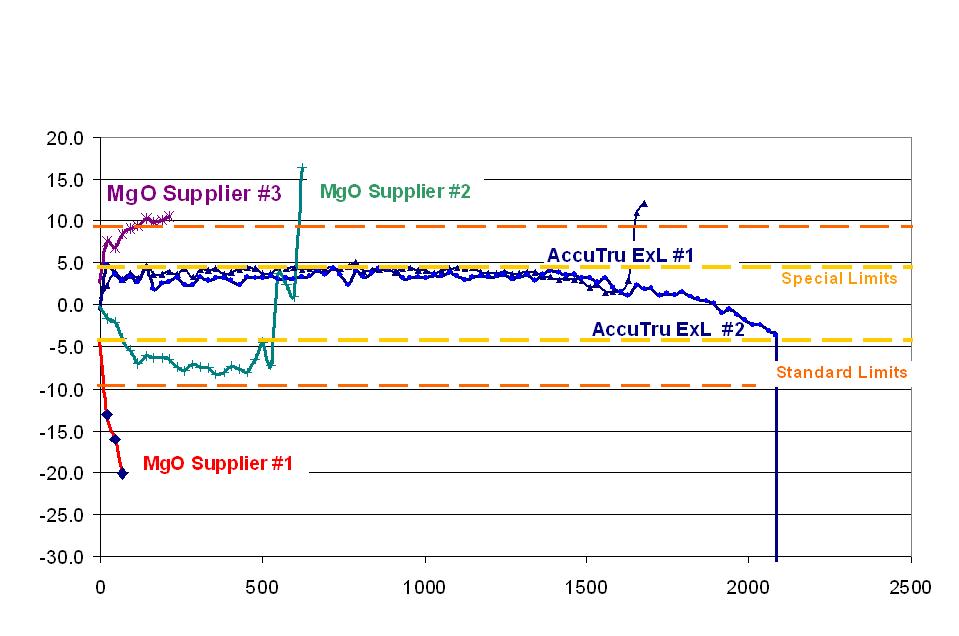 BENEFITS OF ExL THERMOCOUPLES
ExL thermocouples are drop-in replacements for the thermocouples you currently use.
ExL's connect to your existing signal conditioner or transmitter with no wiring changes.
Available in a wide variety of calibrations and sheath materials.