The Science Behind the Revolutionary MI-Dry Insulation
AccuTru's new ceramic insulation material called MI-Dry© is one of the most significant breaktrhoughs in superior quality Temperature Sensing Solutions.
There truly is nothing like it available today from any other supplier!
Used in place of the standard Magnesium Oxide (MgO) in our ExL Thermocouples and RTDs and also as the key component our SVS-Self-Validating Sensor is able to effectively provide
in-situ, real time calibration, MI-Dry is the solution to high-temperature, short-life, drift, and humidity issues.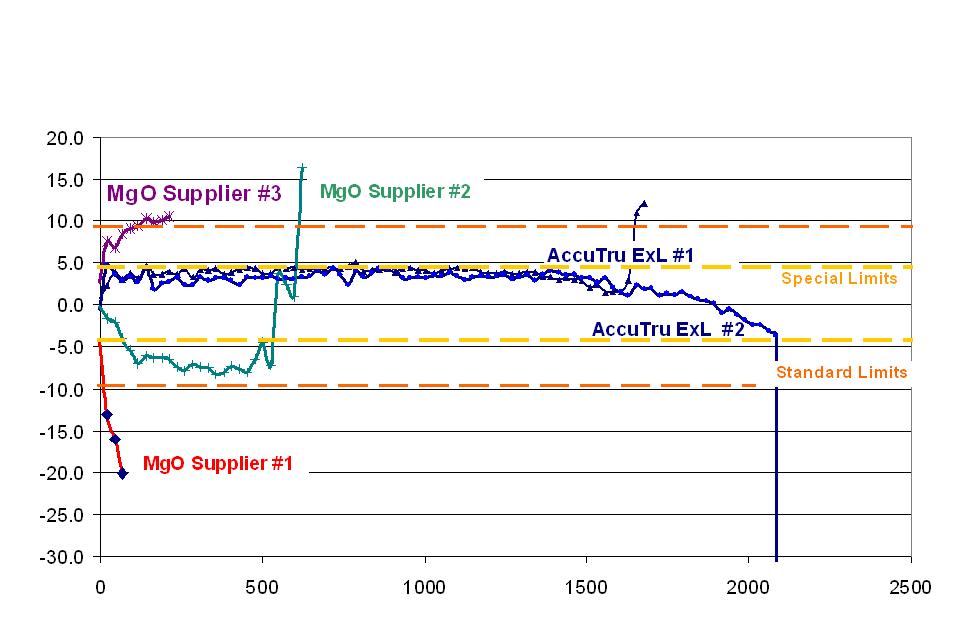 Life Test
AccuTru Scientists have run numerous Life and Stability tests similar to the one above and using endless MgO sensors from our competitors. Consistently the MgO sensors begin to drift sometimes immediately upon being placed in service, often testing outside of the Special Limits, which they were ordered to comply.
Note the extremely stable, steady signals of the ExL Sensors insulated with Mi-Dry!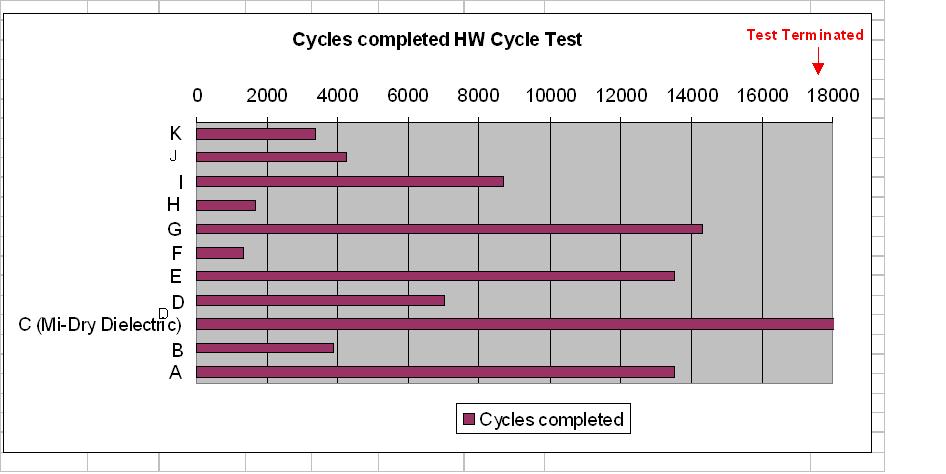 CYCLE TEST
The cycle test is one of the most stressful tests conducted on thermocouples. The chart above shows the performance of AccuTru ExL sensors tested against competitors. The test was stopped after 1800 hours because all sensors with the exception of AccuTru's ExL sensors failed. This is an important criteria to consider when chosing a sensor as many process applications are not continuous and the sensor is subject to repeated heating and cooling, which is devasting to MgO Sensors.